I have a woolen skirt, found at a stall at the Balon in Turin a few years ago and I love it: it's warm, comfortable and with a tartan pattern. Since I bought it every year, I can't wait for it to start getting a little cold so I can put it on. I wear it from October until April, but it is my December skirt and of course also for Christmas. This year, however, I'm having trouble wearing skirts and dresses; every time I wear one of these garments I end up not feeling comfortable and the solution is to simply change or I already know that the day is going to go uphill.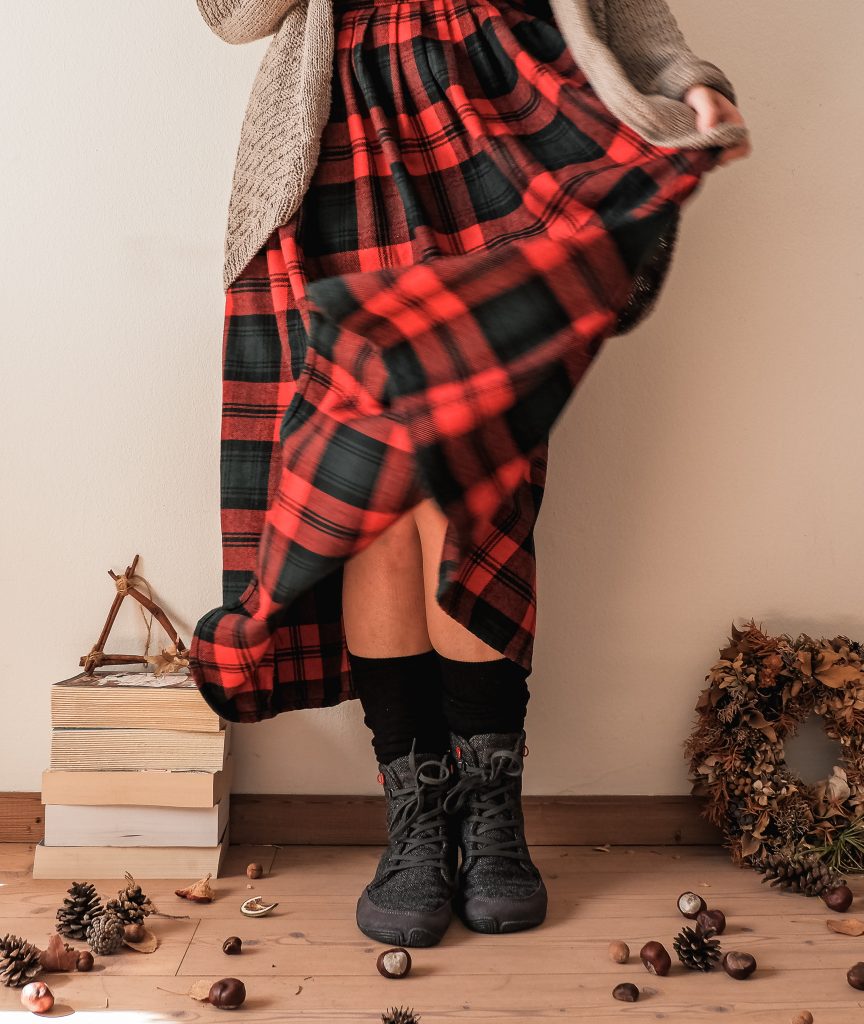 Not wanting to go against my style right now (and by style I mean a way of dressing that makes me feel good about myself without hating myself every time I pass a mirror) and still wanting to add a pinch of Christmas to mine end of December outfit I decided to create a knitted accessory. It is something that I used to do a few years ago, at the beginning of my business and that now I would like to propose again in a new guise. It's about the collars. I decided to take advantage of my desire for a Christmas accessory with the desire to create collars again and so here it is in a beautiful deep red shade.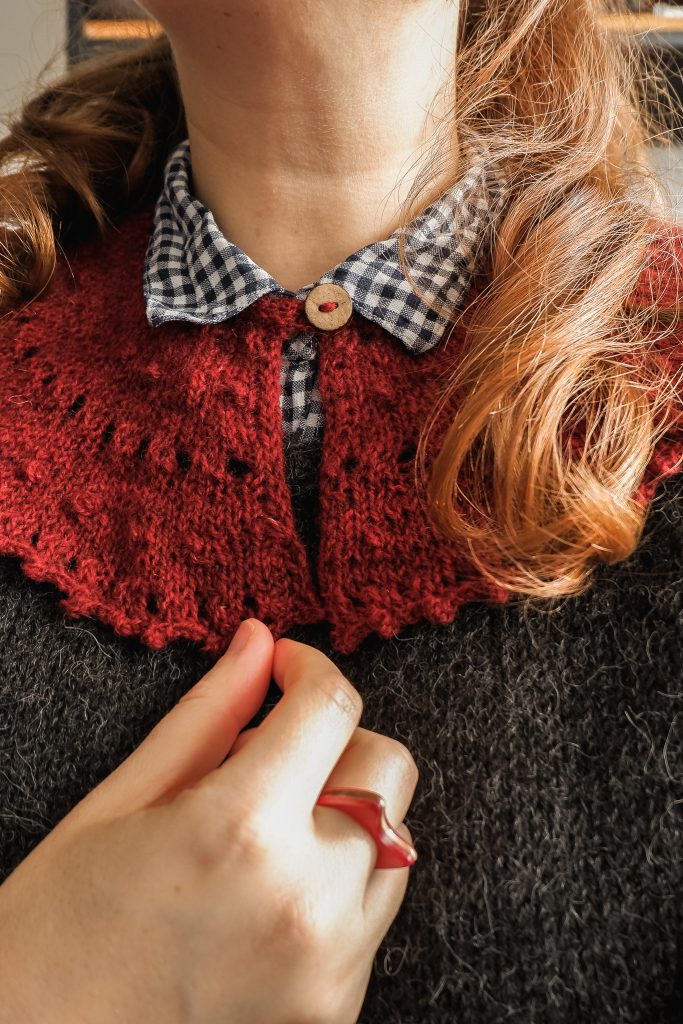 The yarn I've used is fingering di Tukuwool in the colour h20 hohka, it's a rustic yarn from Finnish.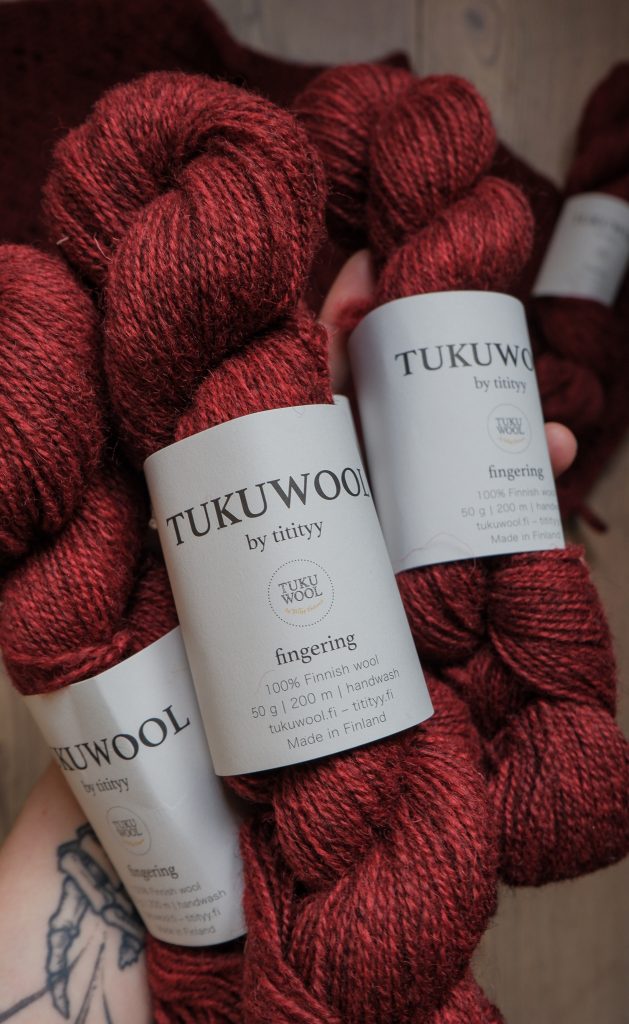 I used it last winter to make this crochet cardigan. The pattern is new, it's called Colletto Lulù and you can find it for sale in the shop made with a different material, it's in 100% ecological merino wool. In the next few weeks the knit test will also arrive and later the pattern.