I was thinking: what if this type of post became a kind of creative journal? A diary where I show you all my experiments, serious projects, jobs, and things I'll keep to myself. What do you say? Do you like the idea?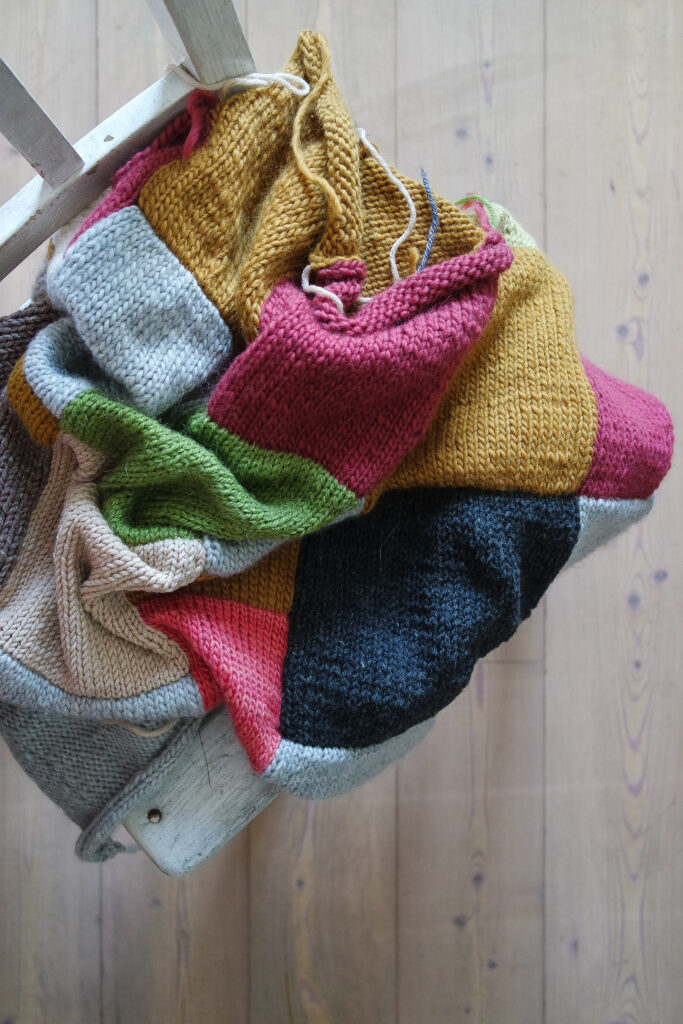 The blanket
I started working on this blanket last fall. As often happens to me, I had an image in mind: me in the new house with the fireplace on one side and this finished blanket on the other, ready to keep me company during the cold months.
As often happens to me, my mental images don't reflect reality: in the meantime, the new house has been postponed for a few months, but from next winter I'll be back near my mountains and, needless to say, the blanket isn't finished.
At the beginning of the project, I was adding a square a week, and then the weeks started to pass and the squares started to run out and then just go missing. So much so that I had put the blanket in a bag away from dust and bugs.
Its time has finally come and I'm working on it again. I don't have in mind the dimensions it will have, I think I will go on until I have wool that I want to use in this project.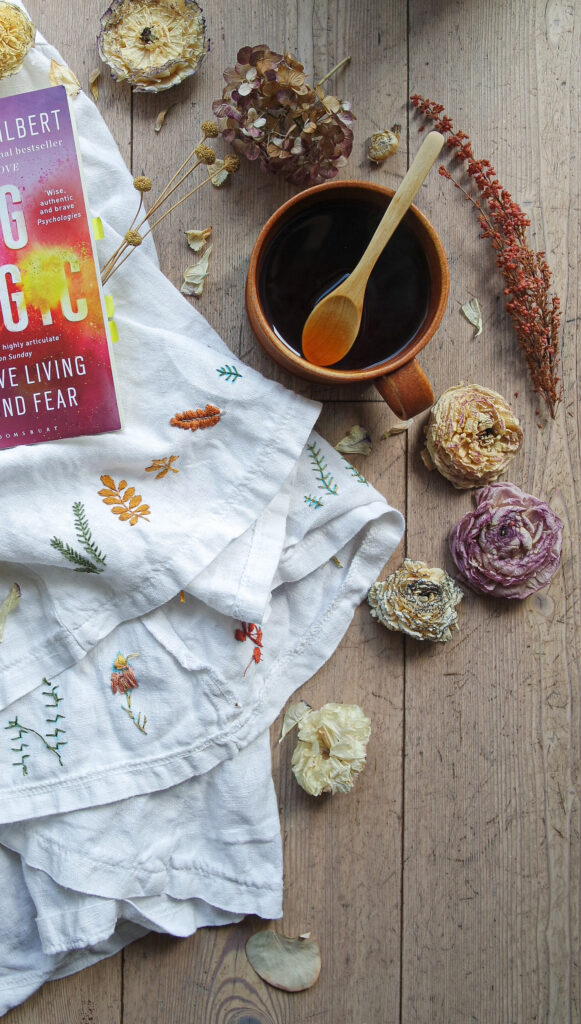 Embroidered dress
I have to make a premise: embroidering is certainly not my favorite textile art, not because I don't like doing it, but because I think I'm not very good at it. Of course, if I didn't have my basic perfectionism to speak of and my zero self-esteem, perhaps it would help me to embroider without too many thoughts, or rather, having only the thought of doing something I like, relaxes me and that the result will still be a success because it will mean that I finished something and that I didn't get lost halfway.
Perhaps this is what these two projects have in common: the long schedule, not because I'm applying the idea of ​​slow work, savoring one stitch after another, but because they are both projects that I have abandoned for many months. The dress was an idea I had during the first months of 2022, I think, maybe it was even 2021, and then, after the first 3-4 embroideries, it was abandoned.
But now I've started working again on this project too and I've decided to make the second half of the dress in more summery colors.