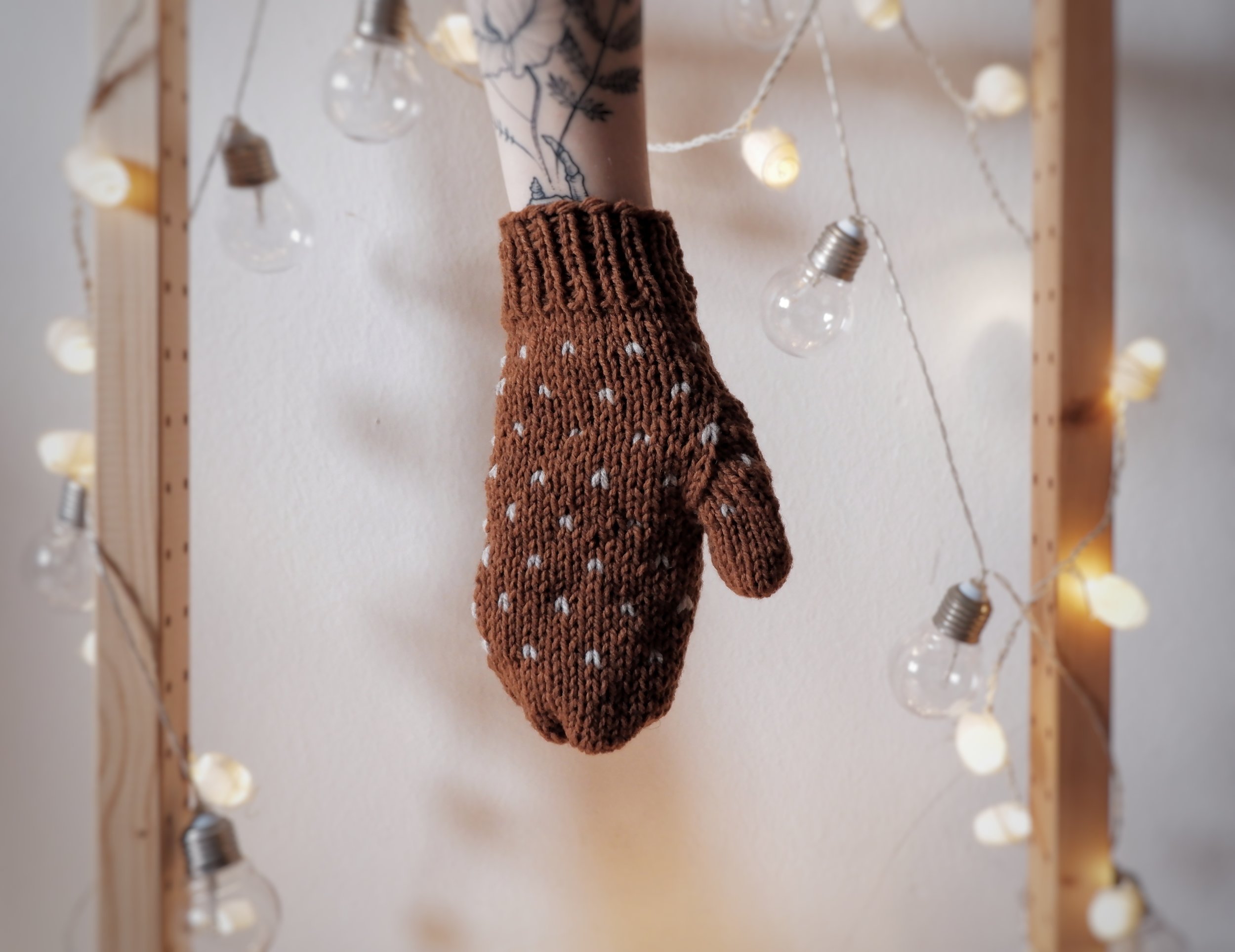 Crackling Fire Guanti
[English description below]
I guanti Crackling Fire (fuoco scoppiettante) sono perfetti per il primo freddo e per godersi al meglio la prima neve.
Il motivo a fairisle dà un tocco in più a dei guanti dal sapore minimal e rustico.
La lana è molto morbida e calda ed ecologica.
M I S U R E
Mano + Polsino: lunghezza 22 cm
Polsino: lunghezza 4 cm
larghezza 20 cm
M A T E R I A L E
100% lana ecologica
C O L O R I
colori disponibili
- caramel + white
- white + mustard
- blush + white
Se volete una combinazione di colori different, potete vedere i colori disponibili nell'ultima foto e scrivermi una mail prima dell'acquisto.
Cura del capo: lavare a mano in acqua fredda e far asciugare disteso.
Cerco sempre di rendere al meglio i colori originali dei capi, ma ogni schermo è diverso ed il colore potrebbe essere un po' diverso dall'originale.
The Crackling Fire Mittens are perfect for the first snow of the season and to give some cuddles and warm to your hands during the cold months.
The fair isle mittens are wool mittens hand knitted by me.
The wool is very soft; the mittens are a simple, minimal and beautiful a winter accessory.
The yarn used is an eco friendly wool.
M E A S U R E S
Hand + Cuff: Long 22 cm / 8.6 inches
Cuf:: long 4 cm / 1.5 inches
Large 20 cm / 7.8 inches
M A T E R I A L S
100% eco friendly wool
C O L O U R S
colours combo available:
- caramel + white
- white + mustard
- blush + white
If you want a different colour combination, you can see all the available colours in the last picture. Please write me an email before you purchase the item.
How to take care: hand wash in cold water and let dry flat.
I like to use natural fibers: wool, cotton and linen. Wool has the ability to regulate temperature and keeping you warm and dry.
I always try to show you the actual colours of my products, but your monitor settings may present them a bit differently than the original.