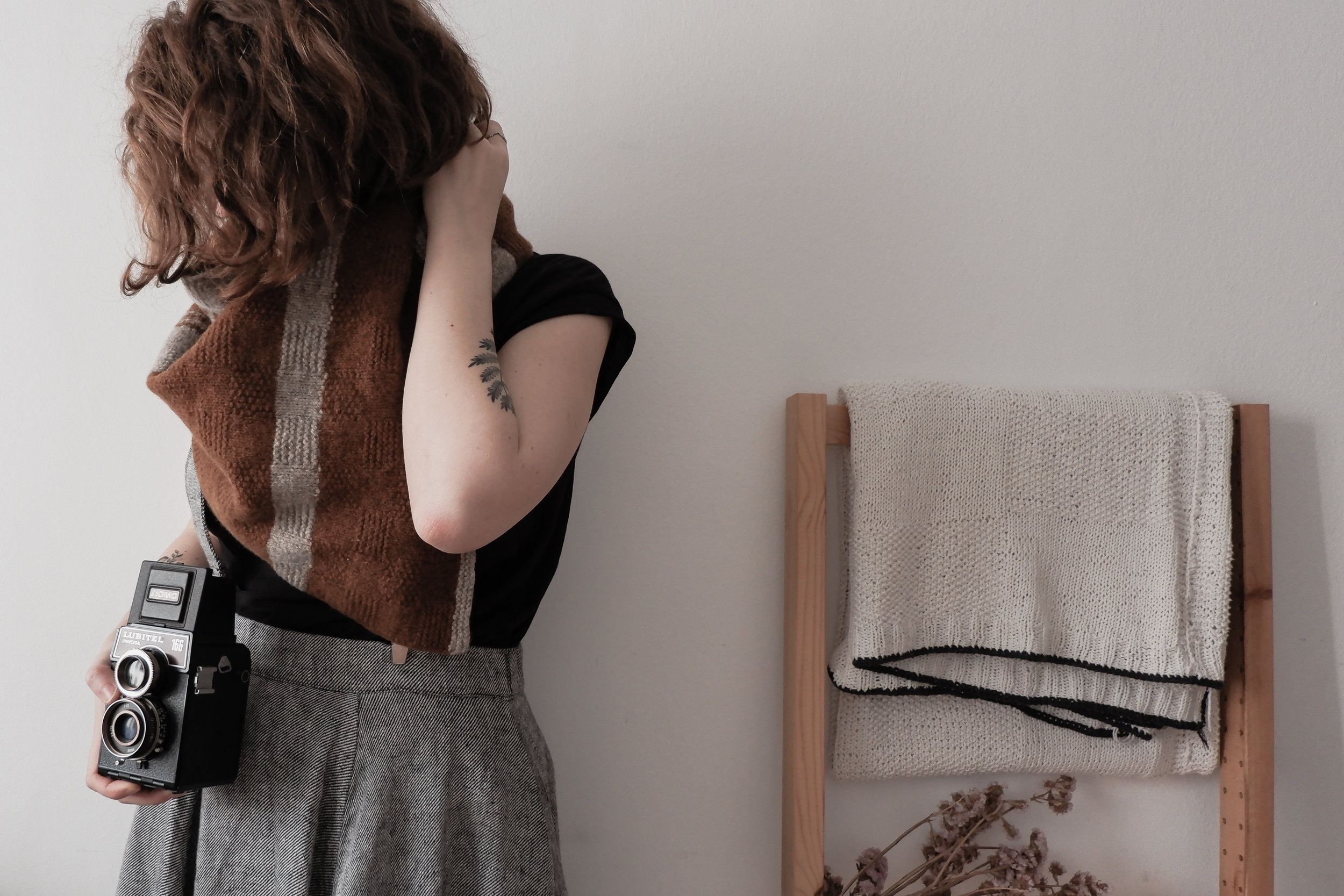 Basket Weave Sciarpa
[English description below]
° Per realizzare questa sciarpa ci vorranno dalle 3 alle 4 settimane.
La scirpa basket è fatta a mano dame usando morbida lana ecologica.
Questa sciarpa è larga e lunga, così da poter essere indossata anche nei mesi più freddi e perfetta per coprirsi bene e stare al caldo. Può anche essere usata come scialle sulle spalle nei mesi primaverili.
Misure:
Larghezza 65 cm/25.6 inches
Lunghezza 139 cm/54.7 inches
Molto leggera come peso, ma calda e morbida.
Materiali:
lana francese ecologica.
Il modello in questa foto è fatto con i colori
colore A: caramel
colore B: poivre et sel
Nell'ultima foto potete vedere i colori tra cui potete scegliere per avere la sciarpa realizzata nei vostri colori preferiti. Basta che compiliate il form prima dell'acquisto, scrivendomi i colori scelti.
Se non aggiungi nessun messaggio con i colori scelti, farò la sciarpa nei colori usati per questo modello.
Cerco sempre di mostrare i colori come sono nella realtà, ma ogni schermo è diverso e potrebbe presentare il prodotto in modo un po' diverso.
° Please note: this is a made to order item, it will take me from 2-3 weeks to make it (plus shipping time).
The basket scarf is hand knitted by me with a soft and lovely ecological french merino wool.
This scarf is large and long, so you can use it as a warm wrap during Winter time or in the chilling Spring evenings.
The basket scarf is part of my sustainable collection: I believe in a sustainable fashion, where what a piece of clothing is made of is what makes it special, letting it live long past any trend.
Measures:
Width 65 cm/25.6 inches
Length 139 cm/54.7 inches
Very light to wear, but warm and cosy.
Materials:
ecological french merino wool in two lovely shades.
In these pictures the scarf is made in
colour A: caramel
colour B: poivre et sel
In the last picture you can see all the colours available. You can chose to make your favourite color combo for this scarf.
you can leave a comment at the check out with the names of the colours you want for your scar.
If you want to see a better picture for some colours, just write me a message.
S H I P P I N G
this item is shipped without a tracking number. If you want a tracking number or a faster shipping, select to upgrade your shipping or contact me before you purchase this item. Please read my shipping policies in the Shipping and Policies section.